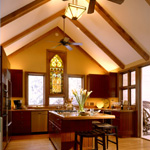 M. Samok LLC. is a Pennsylvania Heating Cooling and Plumbing company to provide complete home repair and renovation contracting to homeowners as well as Commercial businesses and Real Estate investors in Philadelphia Bucks and Montgomery counties. General home repair and maintenance service specializing in: HVAC and  Plumbing but also has resources to provide additional carpentry, electrical repairs and home renovations. Subcontractor services will be utilized to complete additions, roofing, siding, decks, masonry and all facets of general construction. M. Samok Heating Cooling  and Plumbing technicians are licensed and trained to take care of your Heating, Air Conditioning & Plumbing needs. We provide 24 hour Emergency service repair 7 days a week. Our service technicians are trained to work on all types of mechanical equipment, controls and are also certified to remove refrigerant per the latest Federal Regulations.
Services Offered:
Same day service on service calls.
Money saving maintenance contracts for your home or office
Repair and replacement of all brands of central air conditioning and heating units with prompt and efficient service.
Free estimates on equipment replacement.
Service on exhaust fans and ventilation equipment
Adding a vent or replacing an entire duct system.
Duct cleaning.
Estimates on residential or commercial construction projects, whether they are remodels or new buildings.
Providing filters for your home or office.
Go Green With GeoThermal
M. Samok Quality Home Maintenance L.L.C. Is IGSHP Accredited Installer
Call For a Ground Source Heating and Cooling Quote the Down To Earth Energy