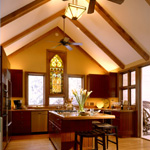 Over 20 years of experience in the Building and Home Renovation Industry to provide excellent customer care, Our technicians are dedicated to quality work and craftsmanship.
Residential general contracting 
Include kitchen, basement and bathroom remodeling, flooring, windows, siding, decks and additions. As a general contractor we deal with longer projects that incorporate specific design and architectural ideas to provide a homeowner with a better living experience, either by adding space or making better use of an already established space.
FREE ESTIMATES
Your Dream Home
There are ways of altering your present house into your dream house. This will be much less expensive than building it from scratch. Making home renovation additions for a better lifestyle is very common these days. Most of these home renovation additions not only increases the living space in your house, making it more comfortable but also increase the resale value of your house. Besides providing a home with more living space, home additions can be a terrific investment. However, before embarking on building a home addition, or other large home remodeling projects, there are a number of important items that should be considered first. These items include: neighboring home market values, home addition costs, architectural plans, financing, timetable for completion, and your personal disruption.
Mike Samok and his associates make the process easy. By providing the customer accurate and comprehensive plans layouts pricing and dependable quality craftsmanship.
Our Mission
To provide customers with professional workmanship and quality service
To take pride in the work we perform.
To recognize that referrals are our most valuable asset.
To complete all jobs when promised.
To use only the finest quality materials.
To treat customers; property as if it is our own.
To create customer trust and reliability.
To maintain strong customer service policies, guaranteeing customer satisfaction.
To align the company within the community and build a strong reputation built on honesty and integrity.
To build a strong family owned and operated business.