In the broadest sense air conditioning can refer to any form of cooling, heating, ventilation or disinfection that modifies the condition of air.
We Do It All
We offer 24 hour, around the clock emergency service for all makes and models, and all types of heating and air conditioning equipment and systems. Our HVAC services range from performing routine heating and air conditioning repair and replacement, design and build air conditioning systems, to comprehensive preventative maintenance agreements, designed to provide proactive rather than reactive service.
Sales Service Installation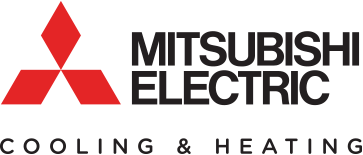 Ventilation
Our services include the installation or replacement of whole house or room ventilation, along with commercial ventilation application and design.
Indoor Air Quality
Indoor air quality is of major concern to home and business owners. HVAC systems should be designed to deliver clean conditioned air to the industrial and homes while also removing internally generated contaminants.
Some of the main culprits include gas stoves, dryers, fireplaces and furnaces. And, excessive moisture, high humidity, leaks or flooding creates breeding grounds for allergens, fungi and mold. Inadequate ventilation can increase indoor pollutant levels by not bringing in enough outdoor air to dilute emissions from indoor sources and by not carrying indoor air pollutants out of the home. High temperature and humidity levels can also increase concentrations of some pollutants. Pollutant sources include combustion sources such as oil, gas, kerosene, coal, wood, and tobacco products; building materials and furnishings as diverse as deteriorated, asbestos-containing insulation, wet or damp carpet, and cabinetry or furniture made of certain pressed wood products; products for household cleaning.
The rate at which outdoor air replaces indoor air is described as the air exchange rate. When there is little infiltration, natural ventilation, or mechanical ventilation, the air exchange rate is low and pollutant levels can increase. Fully functioning air handling systems that use fans and duct work to continuously remove indoor air and distribute filtered and conditioned outdoor air to strategic points throughout the house will tremendously reduce these harmful pollutants. Our technicians are trained to identify and rectify most, if not all of the many forms of indoor air quality deficiencies that exist in your home or office.